RGK: FORCIBLY GUIDED CONTACT RELAYS NOW ARE TIMED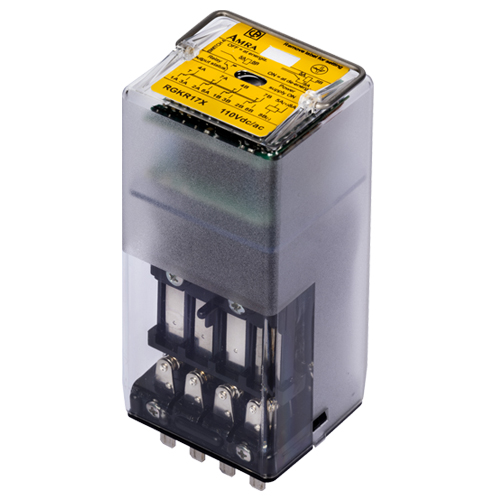 Announcing the creation of a new series of relay with a forced guide contact (weld-no-transfer) with selectable time delay.
Compliant with the standard EN 61810-3, type A relay, they can be used on safety applications.
Suitable for use on rolling stock, high electrical and mechanical performance for use in the most demanding sectors such as, for example, control and signaling functions in rail transport or in applications with continuous production processes.
Available with programmable "pick-up" or "drop-out" function and with 4 forcibly guided knurled contacts.
these relays ensure a high breaking capacity, for heavy loads in direct current, even with high switching frequency. Magnetic arc blow-out, to further increase the breaking capacity.
Change-over & knurled contacts: great flexibility of use and lower ohm resistance thanks to the various points of electrical connection: improvement of the electrical life of the component, excellent performance both for high inductive loads, and for very low loads, as for the interface signals.
Minimum load.: 200mW ( min. 10V, 10 mA).
see the dedicated page RGK