AMRA TMM RELAY MODEL 10 FUNCTIONS IN ONLY 1 RELAY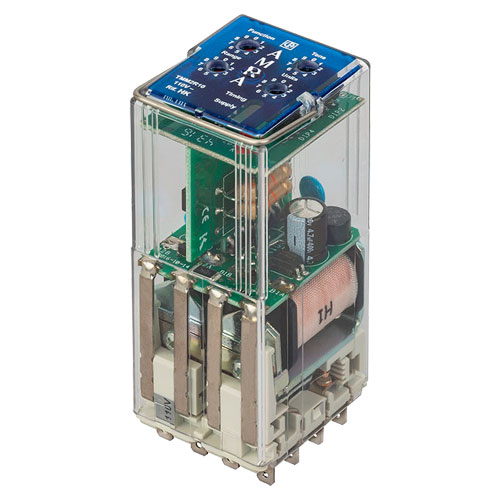 The new TMM multifunction timer relays regroup in only one component 10 functions of timing, freely selectable by the operator, for a good flexibility of use.
The wide range of time setting (from 0,1s to 99 h), it allows an extremely various use: all your exigencies in only one relay!
Available in 2 models:
The high electrical and mechanical performances allow it to be used in the most demanding sectors like, for example, control and monitoring systems for electricity generating station, electrical substations, railway transportation or in the industries with continuous production processes.
With this product, AMRA complete the range of timer relays, already used since more decades in various and exigent applications.
To learn all about the technical specifications click here